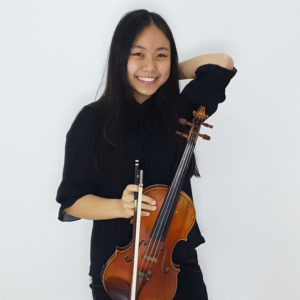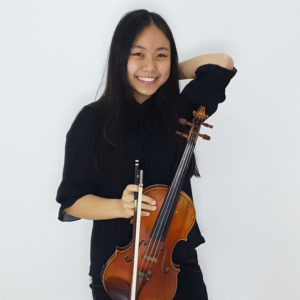 Born at Johor, Malaysia, Ejane Tham Yu Jing started learning violin since 11 years old. She joined the string orchestra in Foon Yew High School and had stayed there for 6 years.
Ejane earned her ABRSM violin & music theory grade 8 in year 2016 and 2018 and had played as concert mistress and soloist at the age of 18 in Foon Yew String Orchestra.
She had taught violin for 1.5 years before entering UCSI to further her studies in music.
Ejane joined Suzuki Music Association of Johor and attended the Suzuki violin teaching training which is held in Singapore, training given by Prof Dr Lan Ku Chen (From Taiwan).
Credentials
ABRSM Music Theory (Grade 8) passed with merit in year 2018

ABRSM Grade 8 Violin passed in year 2016

Participated in SUZUKI Where Love Is Deep (WLID) year 2017 by SUZUKI Talent Education association Singapore

Participated in Violin Vol.1 Teacher Training year 2017 by SUZUKI Talent Education association Singapore

Bronze award in Euroasia Strings Competition(Youth Division) year 2016

Gold Honours award in Secondary Schools Strings Ensemble Competition of Music Festival Malaysia year 2015