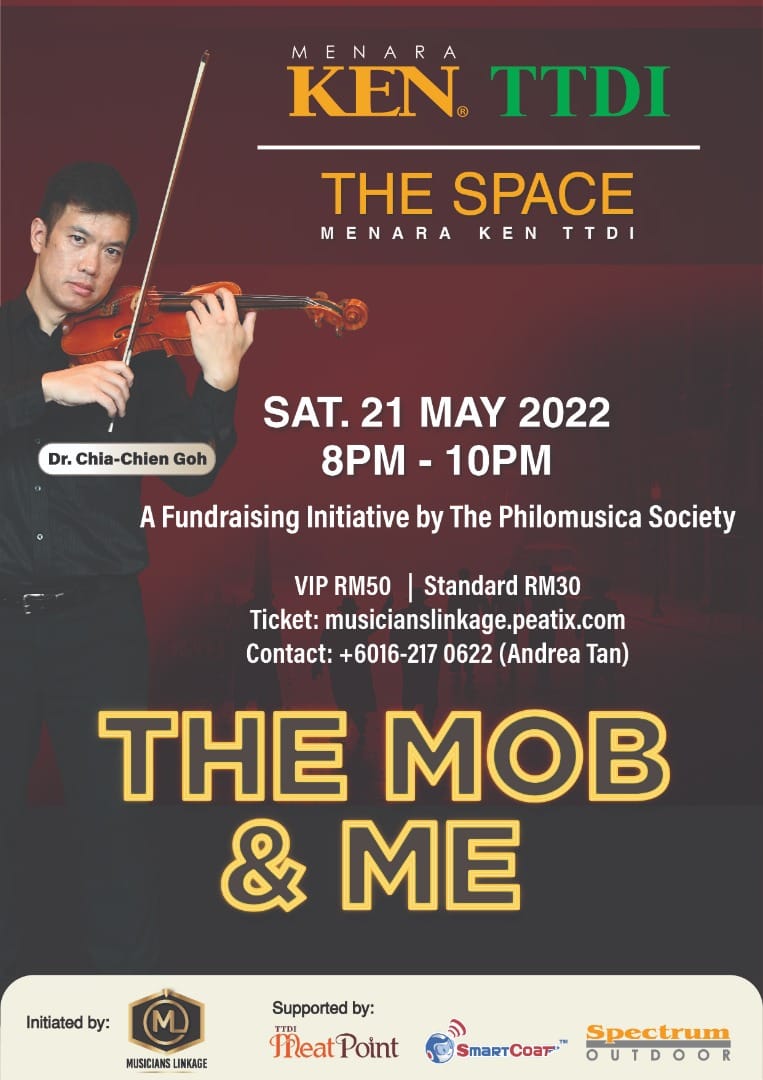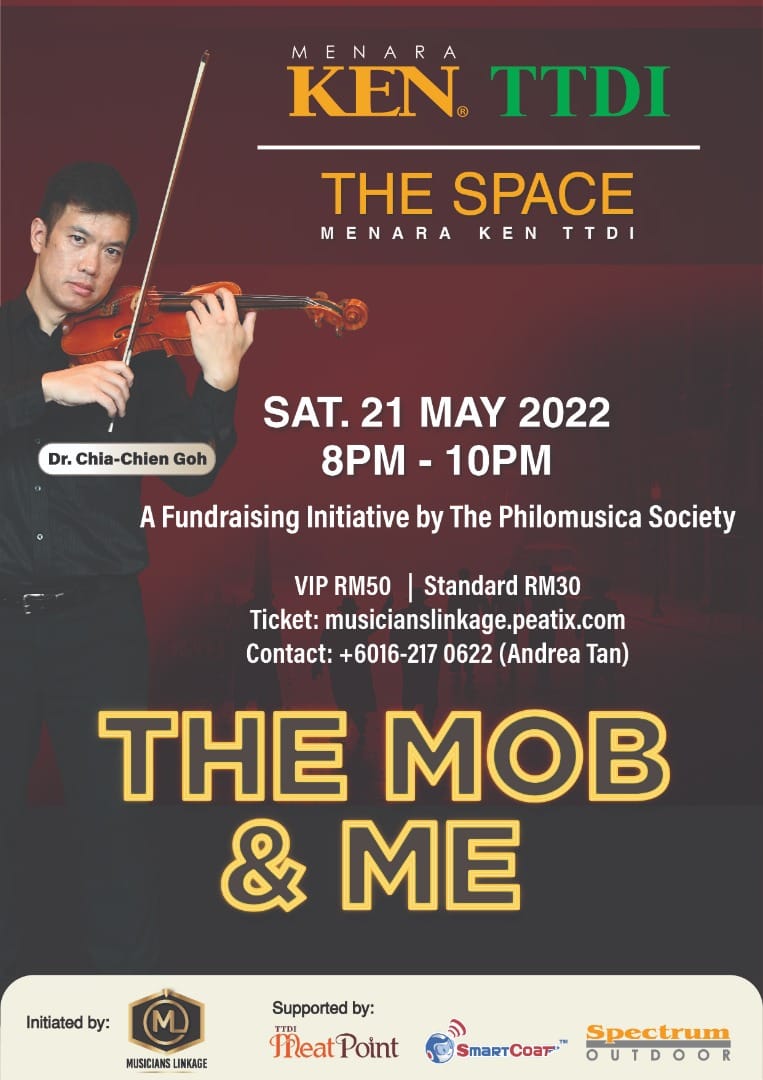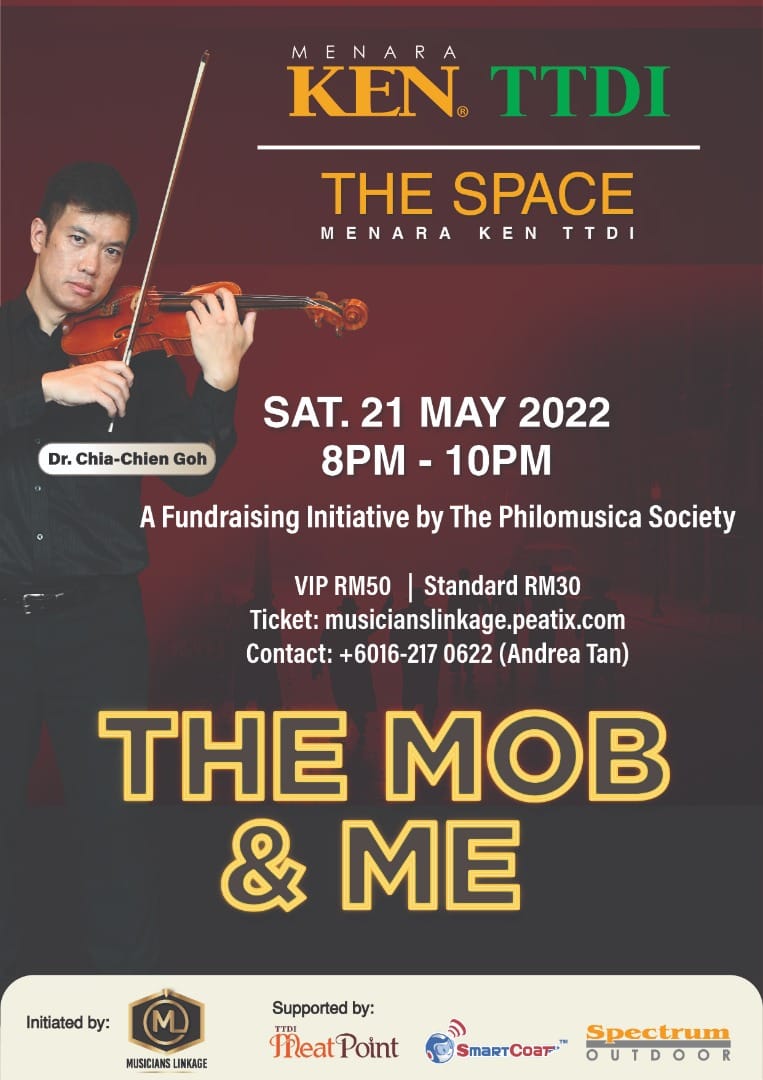 Musicians Linkage is happy to feature our Artistic Director, Dr. Goh, as our soloist for the coming 21 May performance. While the name of his solo is being kept secret, we can tell you that the last time he performed this piece in Malaysia, 21 years ago, it was the first time anybody had done a public performance of this solo in Malaysia.
We will begin with the Philomusica Jazz Ensemble performing some blues standards. This will be followed by our Philomusica String Orchestra performing some of the most iconic and touching movie themes of the last 30 years, and will include a light bit of classical music to brighten the mood.
In this year of 2022, Musicians Linkage is performing many "firsts" in the Malaysian music scene, with this May program exactly inline with our goals for this special year. Please join us as we make history with each of our special performances!
Get your tickets (RM50 / RM30 only) to this fundraising performance held on 9th April, Saturday, at THE SPACE (Level 2), Menara KENTTDI and come support the young talents of Malaysia.
For more info, please contact Andrea Tan, 016-217 0622.
Time: 8pm – 10pm
Date: 21th May, 2022
Admission: RM50 (VIP), RM30(STD)
Location: Menara Ken TTDI, The Space Level 2